Bajazzerne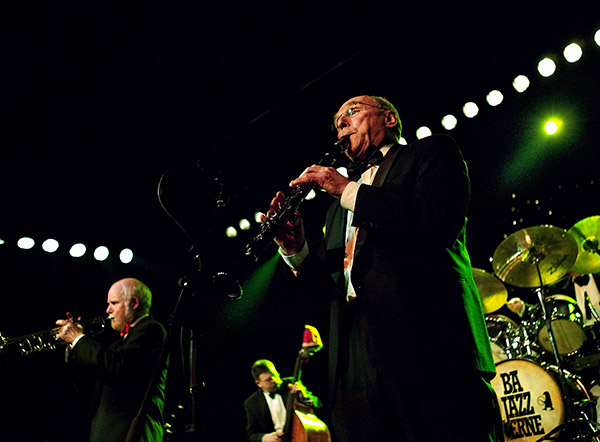 BAJAZZERNE are a 7 man traditional jazz band and are considered to be among the very best and most stable of its kind in Denmark. BAJAZZERNE are extremely audience-friendly and can combine jazz to listen to with jazz to dance to, and are therefore equally suitable for dinner and dance music at company celebrations, receptions or other gatherings where people just want to enjoy good, swinging jazz..

BAJAZZERNE call their music "entertainment jazz" - social music - synonymous with the Salt and Sea Atmosphere of Nyhavn. BAJAZZERNE's repertoire varies from hot jazz to blues and ballads, but all with one thing in common - it swings, is recognisable, and is easy on the ear.

The aim of BAJAZZERNE's music is to dispel angling gloom and suppressed dejection, their express purpose being:

at all times - to provide good, solid entertainment, with the kind of music you expect when you book Traditional Jazz for your festive occasion!!
BAJAZZERNE's energy and enthusiasm have taken them to most parts of the country to play at festivals, markets, clubs, receptions, private parties, funerals, on TV and radio - YOU NAME IT - and after a small fire in a car in Nyhavn, babybirths are really the only thing not on the list of activities - so far!